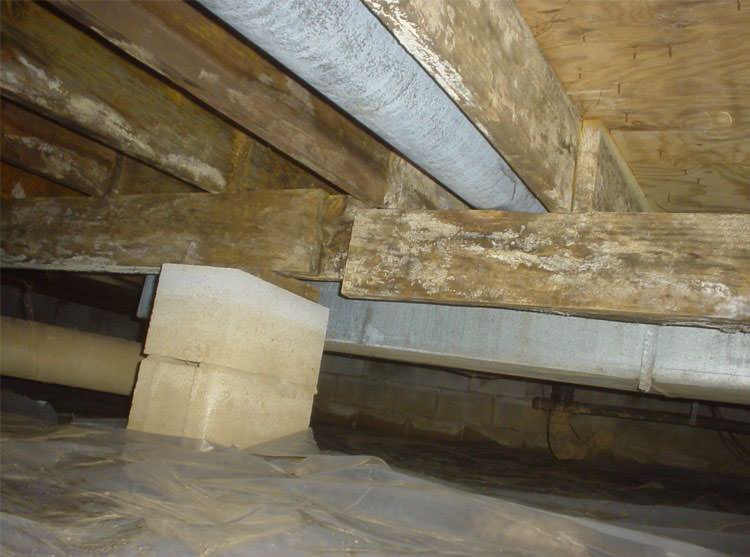 Floor Support Company
A sagging floor in an older or even newer crawl space home is often a sign of a structural problem. If you can see gaps between the floor and baseboards or between the floor and the wall, it is likely that a sagging floor joist is the cause.
Floor Support Services in North Georgia and Chattanooga, Tennessee
Homes with crawl space foundations are popular in the Chattanooga and North Ga. Unfortunately, as crawl space homes age it's common to find sagging or uneven floors, cracked tiles or floors that creak. Over time the beams and wood frames or "stations" (located in the crawl space) supporting the floor can become damaged. Failing supports and/or piers can cause the floor to sag or bounce and compromise the structural integrity of the entire home.
More often than not, floors will begin to settle closer to the middle of a home. This is because the perimeter walls are constructed over the foundation and do not settle as much. The support posts or stations located inside the perimeter walls are more susceptible to movement.
Sagging floor joists can be fixed. However, the underlying problems should also be addressed to ensure long-term repair.
House and foundation settling occurs in pier and beam or block and base homes when soil shifts. As expansive clay soils expand and contract underneath the home, it can cause foundation problems that lead to cracks in walls, sagging floors, and other structural issues. To find out more about how DryTec can help you, or to schedule a free estimate, call us today.  (706) 978 6038  CLICK TO CALL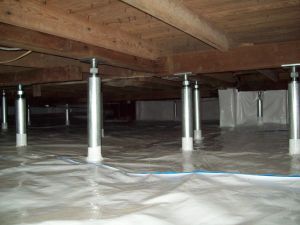 Tap to call
706.978.6038
or fill out the form to
Get A Email Quote